Recreation
Fun for the whole family! Residents take pride in their recreational facilities. Both children and adults alike enjoy our athletic fields from spring through the fall. The city owns and operates an outdoor swimming pool from June 4 to August 15, which is located between the school and athletic fields. During swimming season, call 507.776.8561 for information.
The Truman Pool is closed for the season.

We also enjoy the beauty of Graf Park which is located in the heart of the community. The park has a shelter house for picnicking and family or other social gatherings. On the western edge of town is the Truman Gun Club, which draws sportsmen and women from around the area for trap shooting. There are opportunities for everyone who wants to be involved!
Youth baseball and softball leagues are popular in the summer. The Truman Baseball/Softball Association runs summer leagues for children of all ages.
Truman is home to amateur football and baseball teams:
South Central Hawgs football
Martin County Foxes baseball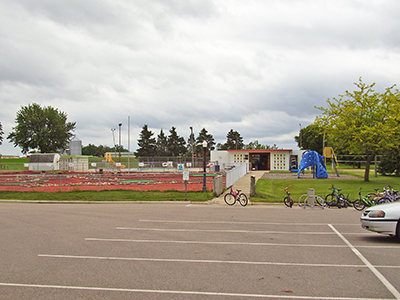 Relevant Documents